Since 1987, Kevin Miller, owner of Custom Home Builders, has specialized in residential building and home improvements at Lake Carroll and throughout northwest Illinois. Kevin is known for his excellent craftsmanship and personal attention to detail that meet the exact needs and vision of our clients.
Building a new home or remodeling an existing home is a highly personal experience. We believe in establishing a relationship of trust with our clients from first visit through the entire construction process. Our clients appreciate drawing on Kevin's knowledge and expertise to bring their vision to reality. If you can dream it, we can build it.
Kevin has devoted his entire professional career to the building industry. Born and raised in northwest Illinois, he treats every project as if it was his own and makes sure every detail is covered. His clients applaud his honesty, workmanship and the valuable insight he brings about the area from a builder's perspective.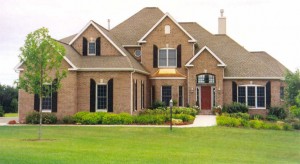 In building a new home, whether choosing a traditional or contemporary style, ranch, two-story Colonial or rustic lodge, your property location and land terrain are significant considerations. Custom Home Builders will suggest a variety of new home options appropriate to your architectural design preferences and budget.
You can select a style and design constructed on-site to your specifications.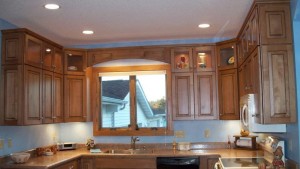 Imagine a remodeling project or an entire home makeover that meets your exacting standards and reflects your family's changing needs. It is Custom Home Builders mission to make that happen. Our home improvement projects receive the same care and attention to detail as our new home construction
Successful remodeling can transform a dated home into a showplace that will serve your family well for decades to come. Custom Home Builders specializes in open kitchen designs, for example, that can become the link for family gatherings and entertainment.
Your master bathroom can be made over to pamper, soothe and relax after a tiring day, or see basement ideas that can transform a dark, unfinished space into a game room, exercise room, small office or extra bedroom.
Create a new and exciting "curb appeal" for your home with exterior improvements such as replacing dated siding, gutters and soffits with modern materials and colors, or ask for deck design ideas that will enhance your outdoor home décor.
As you browse this website you can view our gallery of homes and renovations recently completed. New home or home improvement– no job is too big or too small for Custom Home Builders.
View our Contact page for more information by phone or email.